Jason Isbell at The Castle Theatre 5.25.11 | Overall: A
Locally, live music of any quality is limited and honestly few and far between. Well, that is, before The Castle Theatre came under new ownership about 9 months ago. Since then Bloomington-Normal has seen a resurgence in quality live music including: Alejandro Escovedo, The Old 97′s, The Bottle Rockets, and more. Most recently was Jason Isbell & The 400 Unit last Wednesday night.
The Band: A+
Hailing from Muscle Shoals, Alabama, Jason Isbell gained his Americana stripes as a co-songwriter in the alt-country giant The Drive-By Truckers between 2003-05. Since then he has been touring hard and recording hard-working to carve his own path in the Alt-country world. His intense touring schedule leads him everywhere from big venues to dive bars, and somewhere in between was The Castle Theatre his in Blo-No.
The Crowd: B+
For Alt-country heads like myself this was unreal. I freaked out and made sure I got my tickets pre-ordered…. me and 61 other people. When I heard that there were only 61 tickets pre-ordered I was a little worried that again, this town would neglect good music. The terrible weather the night of the show made me even more skeptical that a lively crowd would show up for Isbell.
After getting there early to get a good spot I began to scan the crowd, hoping it would fill in with local Isbell fans. Surprisingly about 300 people ended up showing up; not bad for a night with a tornado warning. 
What a diverse crowd it ended up being too. A few hipsters in their plaid with their hipster haircuts; you know, the guys that have perfected standing still at a concert… A few young women; you know, the ones that have perfected obnoxiously dancing off rhythm when everyone else is standing still… a few older guys, a few young couples and a few blue collar DBT fans. And they were the best. Touting Mullets and NASCAR gear, a group of 5 or 6 blue collar good 'ol boys showed up and headed for front stage. They, at first, seemed a bit out of place, high-fiving every time a Drive-By Truckers song was played, but then I realized; this is who this music (down-and-out country music) was written for.
The Show: A
The show started with an opening act that I had never heard of, Maria Taylor and her band made up of two siblings and the 400 Unit guitarist. She was fantastic, I have since gotten one of her albums. Turns out she's been around a while, working with Bright Eyes and Moby, among others (check her stuff out, she is a fantastic songwriter).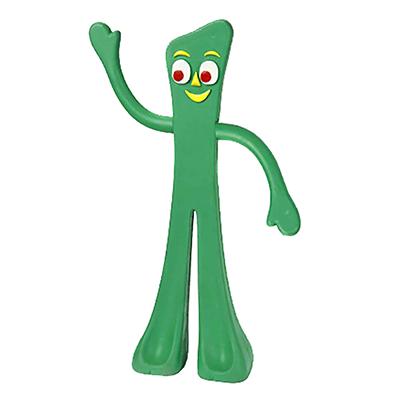 Then Isbell and the guys came out. They started out with a track off of their new album, and after some witty banter with the audience, continued with a Drive-By Trucker song. Before long they were in full swing; passing around a big bottle of Jack Daniels and tearing their instruments to shreds. Most memorable of the tracks were an AMAZING rendition of the Talking Heads "Psycho Killer", The Isbell-written Truckers track "Goddamn Lonely Love", the new song "Alabama Pines" (which actually made tear up a bit because of the sadness and beauty of the song) and a version of Isbell's "Codeine" preformed with Maria Taylor and a banjo player wearing a Gumby suit (yes, seriously. Isbell, commenting on the Gumby suit said "Look, its Scott Avett!" ).
The 400 Unit is one of the best backing groups that I have heard live. Especially the keyboard played (formerly of Son Volt) and the (balding) drummer (who looks like Paul Giamatti, but played like hero). Isbell himself played most of the leads and some INSANE slide guitar solos. 
Although only a few hundred people were there to see this show, it ranks up there (with Wilco, Old 97′s, and Girl Talk) as one of the best, and most memorable shows that I have ever seen. If you ever get the chance to see Isbell live, do it. Also, if you ever get a chance to see a show at The Castle Theatre, do that as well. And with shows like Underoath and Steve Earle lined up for the summer already, there should be no reason you can't get in on this local cultural hub of excitement.